ABOUT US
About Us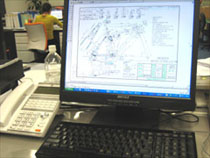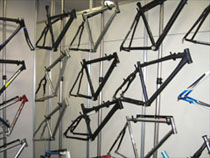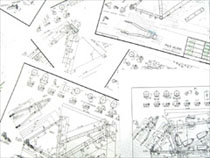 The original form of today's bicycle, which is featured by the system to drive rear wheel by using chains, is reportedly completed in England in the 2nd half of nineteenth century. It was right at the time that Gottlieb Wilhelm Daimler and Carl Friedrich Benz invented a new internal-combustion engine system for today's automobile in Germany.
Both bicycles and automobiles have been running as one of the transportation measures or one of the sports ever since, however, the merits of bicycle are now being recognized once again worldwidely from the view point of global warming caused by a sharp increase in carbon dioxide (CO2) and other so-called "greenhouse gases". It's because a bicycle is the vehicle that discharges no gas at all. On the other hand, measuring the energy that demands for a vehicle to transfer for a certain distance, a bicycle requires the least energy compared with others. For sure, a bicycle is the most efficient and healthy vehicle, and nothing is more environment-friendly than bicycle.
We, InterJet Inc., was established in 1989, aiming for the contribution to many people in the world through such a wonderful vehicle as bicycle. We have been designing our original frames and forks under the cooperation with our factories in Taiwan, China and here in Japan, which are being supplied to U.S. and European market mainly together with high-performance component parts being produced here in Japan, and our products are highly praised in the marketplace.
InterJet is the company to keep your interest alive, having the principles always in mind that a company should exist for global contribution to the world. We'd like to be a bridge between foreign countries and Japan through bicycle.
What's customizing?
Create your own design with our R&D team:
Tubing shape
Tubing thickness
Geometry
Dropout design
Small parts design
Suspension Linkage System
and so on.
We also export the following brands of bicycle parts and accessories.
CATEYE

SHIMANO

HOZAN

SR SUNTOUR

MINOURA

SUGINO

MKS

SUNSTAR

NITTO

TANGE SEIKI

PANARACER

And, many others.